Coaching
Juniors (7 years +)
Juniors Coaching – Saturday mornings (8 am to 2pm)
Junior coaching will start on Saturday 6 May 2017.
Enquiries to liz@claylane.com
Adults
Adult coaching will run from 6.30 – 9.30pm on the following Thursdays:
4th May 2017
11th May 2017
18th May 2017
25th May 2017
8th June 2017
15th June 2017
Enquiries to jilldixon100@hotmail.com
Beginners
Beginners and new members
Adult coaching for beginners and more advanced players is available on Thursday evenings commencing 4th May 2017 and will run for 6 weeks.  For more information or to book a place, please contact jilldixon100@hotmail.com
Most of the information you require as a new member is available here on the Website, for example in the Members' Guide.
Club members generally fall into one of these categories – beginner, developing player, experienced player, social player, non-playing member. The experienced players normally represent the club in matches.
Be involved
It is the intention that everyone should enjoy being a member of the Club irrespective of their level of tennis ability. To this end, there are many ways in which members can get involved, by taking responsibility for an aspect of the running of the Club.  For example one can help with social functions, court maintenance, ball procurement etc. Members are encouraged to share their views and indicate how they might like to be involved.
Get Coaching
Court availability
Session rota 2017 online for members.
News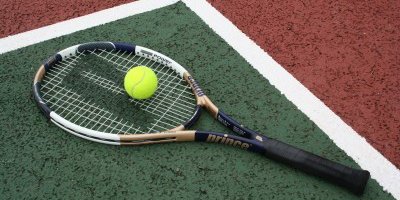 Following Lympstone Tennis Club's AGM on 28 March 2017, we are looking forward to a new season of tennis at Lympstone. 2017 Committee Your officers and committee for the coming… Read more