Play
Welcome to Lympstone Tennis Club
Lympstone Tennis Club was founded in 1981. The Club plays on two courts located at the Village Hall behind Lympstone Church. Club Sessions (roll-up basis) are held on Tuesday evenings and Saturday afternoons when prospective new members are welcome to come along. The Club takes part in matches throughout the year in both the Exeter and East Devon Leagues. We provide summer coaching for both Juniors and Adults and a variety of social events are held throughout the year.
Club Sessions
Sessions are held on Tuesdays from 6.30pm and on Saturdays from 2pm. The Club provides balls for these sessions and floodlighting when necessary. A duty roster is posted on each notice-board and the duty person will open the Committee Room, where toilet facilities and refreshments are available. If anybody is waiting to play, then matches end after 7 games. The person waiting the longest chooses the next four on court.
Social Tennis
Members may use the courts at any time except during matches, tournaments, coaching and Club sessions. Members can use this on-line system to view availability and book the courts (contact the Secretary to register). Match fixtures are also shown on this website. Otherwise members are requested to observe the "walk on and play" procedure which is displayed on the court gate.
Court Schedule
Day
9am
10am
11am
12pm
1pm
2pm
3pm
4pm
5pm
6pm
7pm
8pm
9pm
Monday
Cardio/Adult Coaching when scheduled
Tuesday
Adult Club Session 6.30pm
Wednesday
Thursday
Friday
Saturday
Junior coaching programme when scheduled
Adult Club Session
Sunday
Club Sessions – all year round
Tuesdays from 6.30pm
Saturdays from 2pm
Visitors
We welcome visitors.  For further information please contact the Secretary.
Non-members
Non-members with member
Per hr per person
Per hr per court
Per hr per person
Seniors
£4
£10
Seniors
£2
Students
£2
£5
Students
£1
Juniors
£2
£5
Juniors
£1
Floodlights
Members may purchase tokens for floodlights by contacting Paul Harradine on 07912 513415.
Court Access
A combintation code is provided to all adult members.
Raquet Restringing Service
Please contact Ollie Sharpe to find out more.
News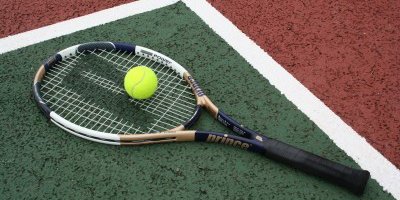 We take safeguarding very seriously at LTC and have 2 Welfare Officers in place BUT it is the responsibility of everyone at the club to ensure we provide a safe… Read more