Coaching
Our coaches are available for one-to-one private coaching sessions
Juniors (4 years +)
Mini tennis and coaching for juniors –  We provide a fun junior programme designed for children aged 4+. Our Saturday morning programme runs regularly throughout the year. We have two coaches in place to support our younger players; Samantha Kenshole (Head Junior Coach) and Lisa Haar. Currently Samantha is on maternity leave and Lisa Haar is in place until further notice.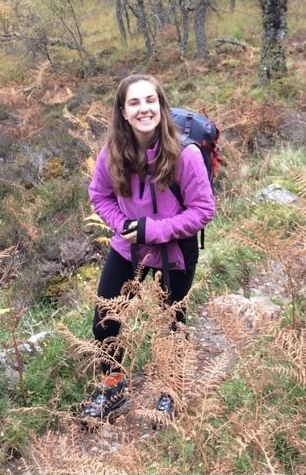 Bio: I am a LTA Level 2 Tennis coach. I started playing tennis competitively at the age of 6, and have played at both County and National level, and went on to captain the Ladies 1st team at Cardiff Metropolitan University. I started coaching at the age of 16, and have coached at various clubs around Devon over the years, coaching players of all ages and abilities. I endeavour to make every session fun, but at the same time improving your skills and fitness levels.
Adults
Adult Coaching – Programmes run throughout the summer and autumn. Members are contacted via the club newsletter with details of upcoming programmes.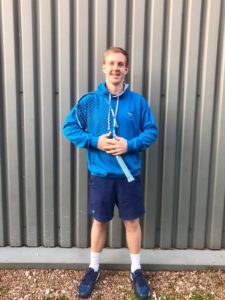 Bio: I am a LTA Accredited Level 4 Tennis coach, who has been coaching since the age of 16.  I started coaching after playing as part of the East Devon Tennis Academy and ECC Academy based at Exmouth Tennis and Fitness Centre.
I am Head Coach of the Mini Devon Academy and part of the Junior Devon Academy coaching team, responsible for producing and coaching the next generation of high level Tennis players in the County.  I have coached players to County Championship titles in the Mini Tennis age group and these players are now progressing to regional and national competitions.  
My coaching ethos is to help guide you to your goal by building a strong relationship where you trust me to do the best for your tennis. We will work as a team towards your goal.
For me tennis is all about having fun while you work hard, so all of my sessions are built around this ethos. I work with all ages and abilities and believe I can help any player improve their all round game.
Beginners
Beginners and new members.
Please contact Liz Griffiths.
Most of the information you require as a new member is available here on the Website, for example in the Members' Guide.
Club members generally fall into one of these categories – beginner, developing player, experienced player, social player, non-playing member. The experienced players normally represent the club in matches.
Be involved
It is the intention that everyone should enjoy being a member of the Club irrespective of their level of tennis ability. To this end, there are many ways in which members can get involved, by taking responsibility for an aspect of the running of the Club. The committee members are volunteers and appreciate all offers of help with the general running of the club.
News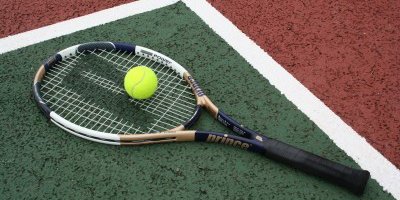 As my family and I depart for Australia shortly, this is a farewell note. It's been fantastic to see the club go from strength to strength over the last few… Read more