Session Rota 2019-2020
| Date | Duty Officer |
| --- | --- |
| Sat 14th Mar | Julie Rockey |
| Tues 17th Mar | Tean Hurley |
| Sat 21st Mar | TBC |
| Tues 24th Mar | Sarah Forde |
| Sat 28th Mar | Paul Harradine |
| Tues 31st Mar | Liz Griffiths |
NOTES
Thank you for helping with the Club Session Rota.  Here are some instructions to help you with your duty.
Open up clubhouse at 2 pm on Saturday and 6.30pm on Tuesday
Sort out the balls for the session, provided in the cupboard over the sink
Put up the pegboard and assist in the organisation of play, if required
Provide milk and make tea/coffee mid afternoon
Ensure both court gates are locked at end of session, tidy and lock room
Pass key on to the next person on the list, ensuring that they are aware of the duty. Contact details are available on the notice board in the club house
If you are unable to complete all or part of your duty arrange for someone else to cover it
Please mark all changes to rotas on the lists in the committee room and let others around those duties know that changes have been made
Get Coaching
Court availability
Session rota 2019/20 online for members.
News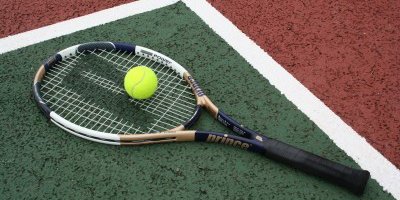 Reacting to the latest Government guidance to limit and slow the spread of the virus, please note that our courts are now locked and will remain so until further notice…. Read more