Free Cardio Tennis TasterMonday 12th November 2018, 19.30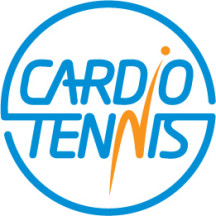 Cardio Tennis is a fun, sociable group fitness class set on a tennis court and open to people of all ages and abilities.
Never tried it?
You can now!
Ollie, LTC's coach, is running a FREE taster to gauge interest ahead of launch in January, ideally timed to work off those Christmas calories!
If you want to have a go, sign up now with Jill for either of these sessions* on Monday 19th November:
Session 1: 7.30 – 8.15pm
Session 2: 8.15 – 9.00pm
Please email Jill Dixon to reserve your place. Please note the new date!
Get Coaching
Court availability
Session rota 2019/20 online for members.